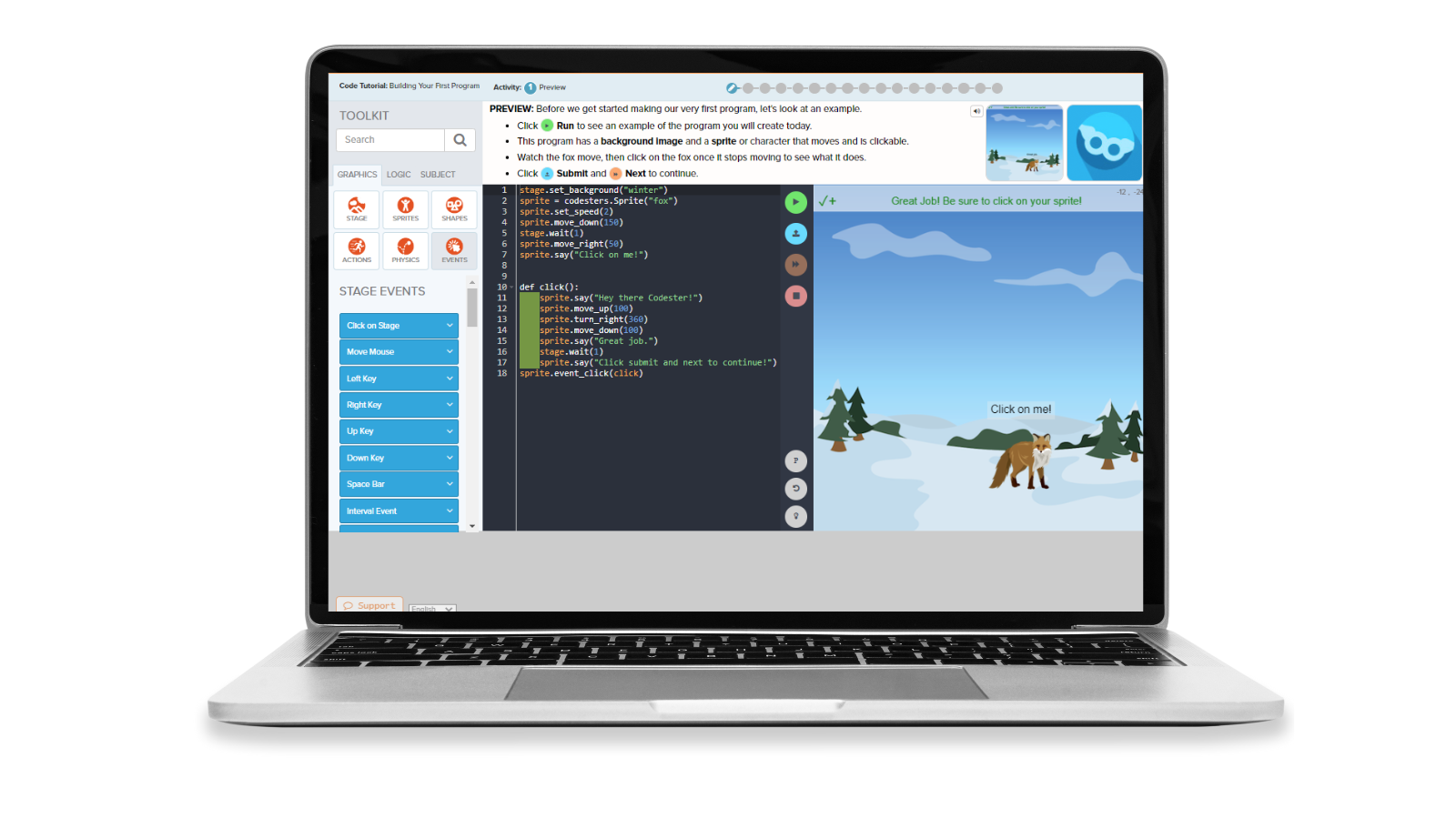 K-12 Coding Curriculum
EasyCode Pillars, powered by Codesters, equips students with the foundational computer programming skills they need to succeed in our digital world. By teaching text-based programming languages like Python, EasyCode Pillars helps students build career-ready coding and problem-solving skills.
Find out how you can bring EasyCode to your students.