EasyTech Made Even Easier
With Tech Quest, EasyTech's award-winning K-12 digital literacy curriculum is now even easier for teachers to implement and provide students with critical skills. Tech Quest automatically assigns students auto-scored, student-led, grade-level curriculum.
Providing needed digital skills is now even easier for teachers with EasyTech's Tech Quest.
Get Started in Minutes
Tech Quest delivers essential technology skills to K-8 students without the need to manage classes and design lessons. It's magic. Students just need to log in to their Learning.com account, Clever, or Classlink to access hundreds of engaging, relevant tech skills.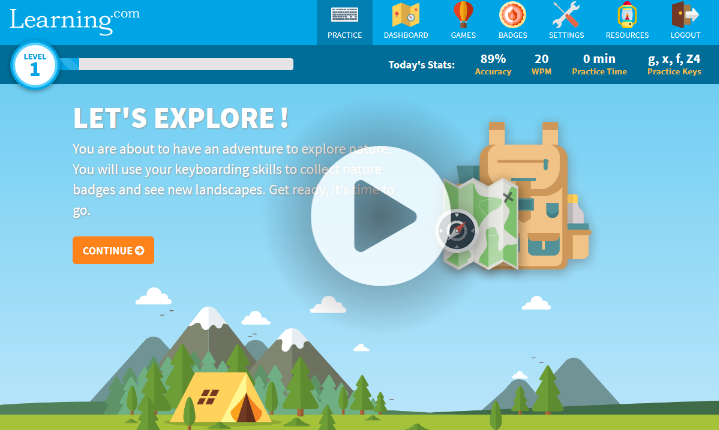 Gamified Learning Experience
Upon logging in, students will select an avatar. They will see a pathway of auto-scored, student-led curriculum designed specifically for their grade level. Students move along the path to earn stars and rewards. If there is extra time in the day, a visit to the arcade provides access to keyboarding and coding activities.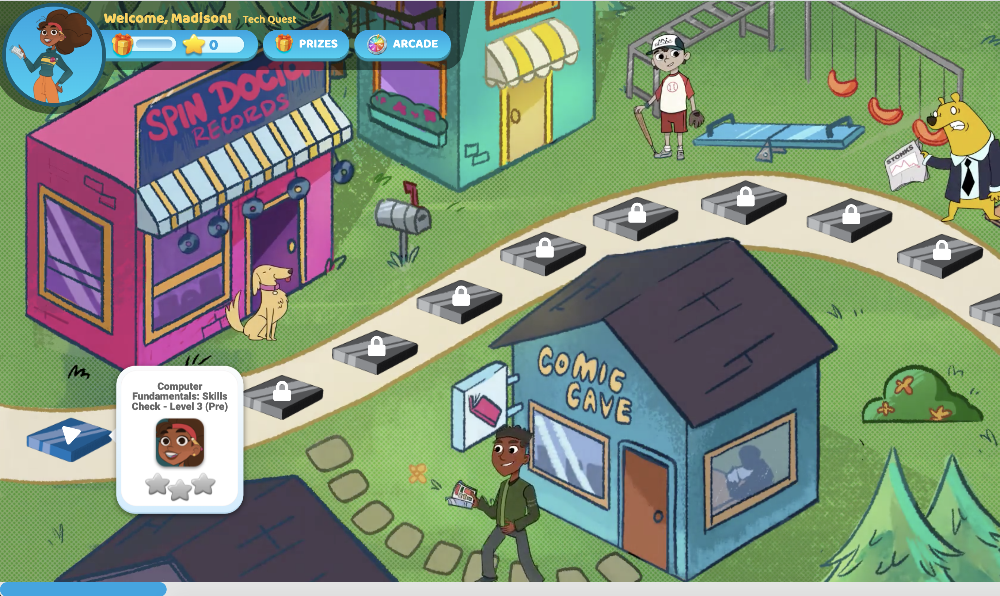 Future Ready Students
All of the essentials students need to be successful digital learners such as: Online Safety and Digital Citizenship, Keyboarding, Word Processing, Internet Usage and Online Communication, Coding, Spreadsheets and Presentations.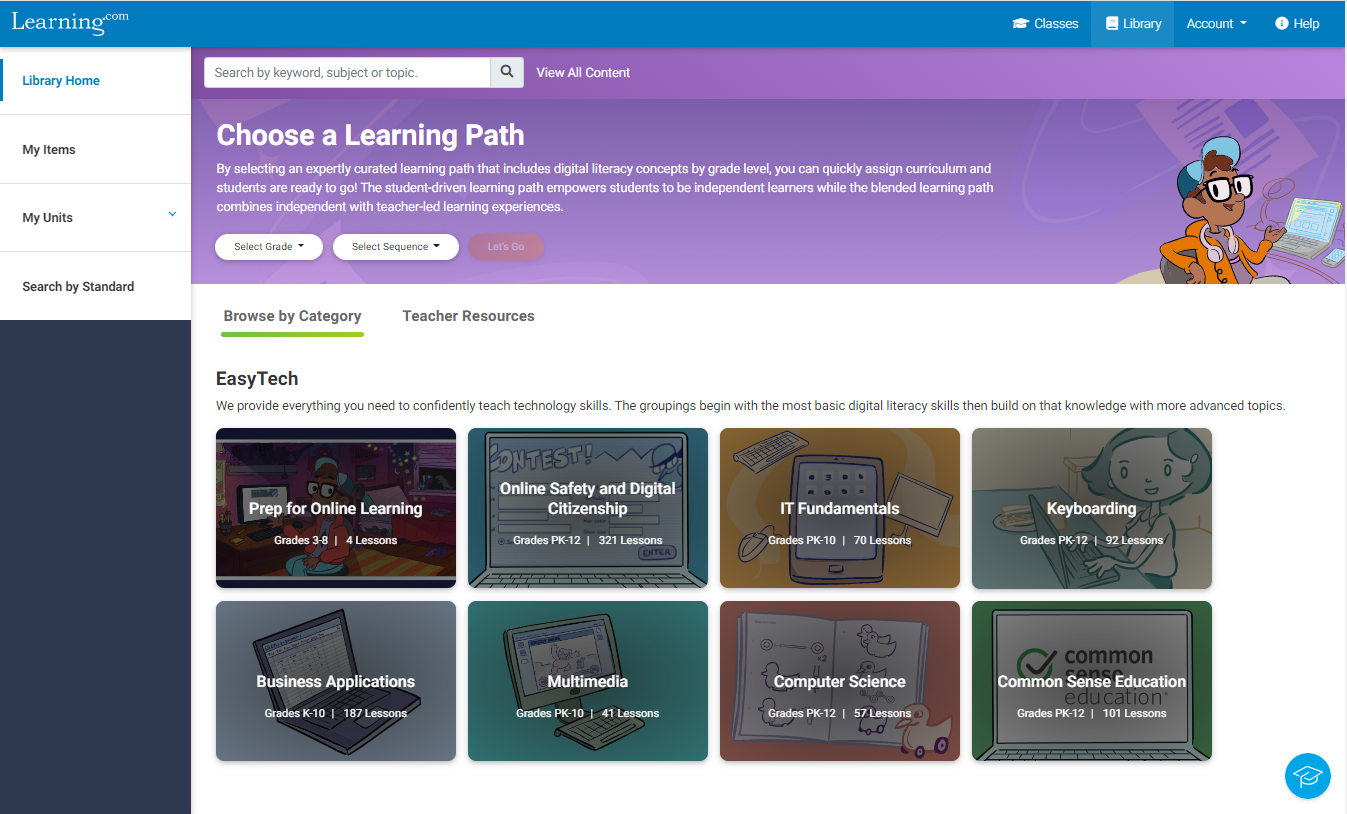 "Using Learning.com during remote learning has made a huge impact on my teaching. Students are able to do self-paced lessons that take them step-by-step through learning. If offers instant feedback when questions are answered and is graded instantly. Grades can even be set up to transfer from Schoology to PowerSchool without teachers having to enter them!"
Elizabeth Fecher
Technology Teacher | Cincinnati Public Schools
Request a Demo
Complete this form to get in touch with the specialist for your region, receive a quote, or discuss solutions for your students.